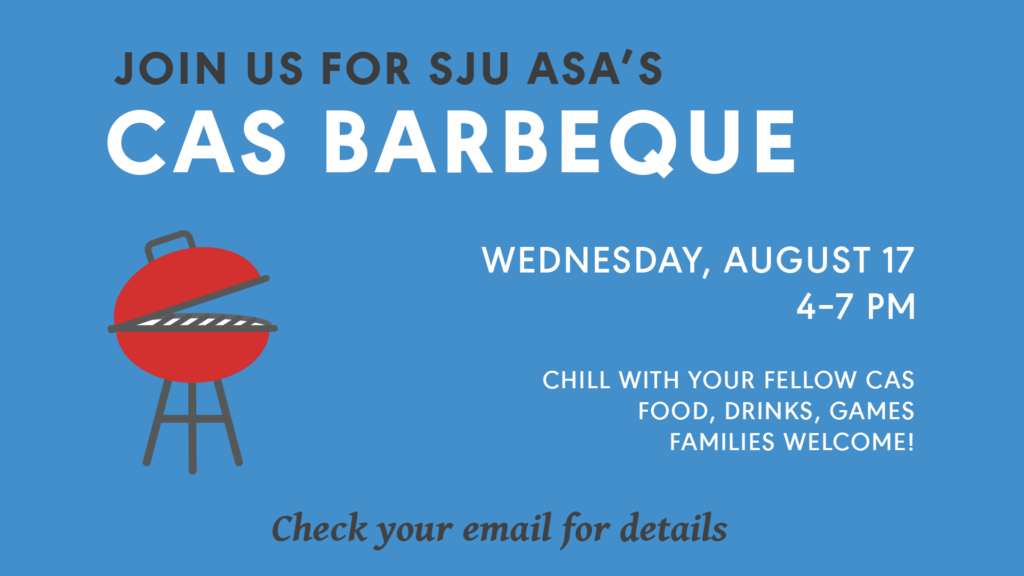 Mark your calendars!
The SJU ASA is having a CAS barbeque on Wednesday, August 17th, between 4 and 7 p.m.! There will be room for families and kids to play. We hope to see everyone there, as this will be a great chance to meet and socialize with your CAS colleagues.
Please check your emails for more details and to RSVP as we approach closer the date!